The design of the underground electrification network of PAHS has been approved by Lahore Electric Supply Company (LESCO) that will cater to the ultimate load demand of 21821.32-kW. The formal approval letter containing the details of the design will be issued soon. PAHS has deposited all the relevant funds to LESCO including RS. 6,459,677 for the design vetting, RS. 6, 45,677 for the inspection of the grid station and RS. 26,894,777 as the grid sharing cost.
PAHS is gradually moving towards the delivery of promises that we made to our customers. 32 galvanized electric poles have been installed on the 150' Main Boulevard of PAHS along with 150 watts of Light Emitting Diode (LED) lights. Furthermore, the procedure to install LED lights on 36 electric poles is underway. PAHS used single arm aluminum power line poles that are 36 feet above from the ground (approximately 11 meters). The weight of a power pole is around 40 kilograms as aluminum is a lightweight metal. In Block B and C, the foundations of 80 street light poles have been laid down on the 100' road. We used Aluminum Street lights, as aluminum is a great conductor of electricity. The lifespan of aluminum electric poles is 50 years.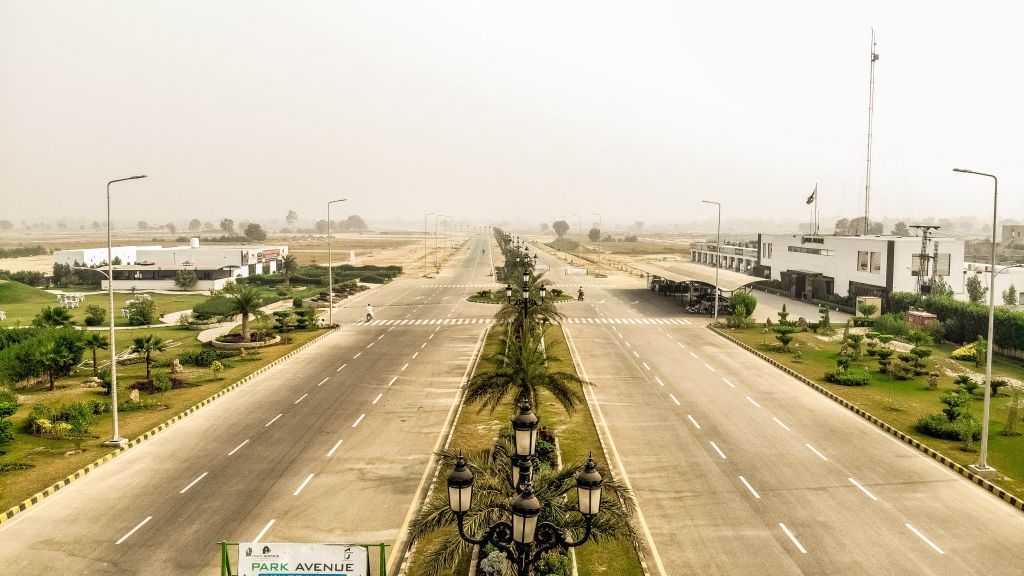 Electricity and streetlight designs of PAHS are prepared by an electrical engineer registered with Pakistan Engineering Council (PEC). The designs are approved by Lahore Electric Supply Company Ltd. (LESCO). It is heartening to see that PAHS is maintaining its momentum and moving towards a greater significance as we continue to hit developmental benchmarks. PAHS has become one of the most secure and profitable choices for real estate investment in Lahore. Our mission is to provide an ambience of modern, secure and comfortable living for the members of PAHS.