INTRODUCTION:
Park Avenue Housing Scheme is an LDA-approved project with an approved layout plan offering both residential and commercial plots. It currently consists of 3 sectors along with an LDA Structured Road which runs through the society.
Ideally located amid the central city and its outskirts, Park Avenue Housing Society is truly the new destination for your happiness. A mere 3 km drive from the Ring Road Halloki Interchange and a simple 15 minutes commute from the Allama Iqbal International Airport brings you to the gates of this stellar housing society which offers residential plots of 3, 5, 6, 8, 10 Marla, and 1 Kanal on easy installments.
SA Gardens is a gated community with easy access to all transportation facilities, offering both residential and commercial plots. The project is located near the Kala Shah Kaku interchange, G.T. road. It offers both commercial and residential plots as well as houses.
COMPARISON:
Park Avenue Housing Society and SA Gardens, both are offering residential and commercial plots in the vicinity of Lahore city but differ greatly in amenities being provided as well as plot prices. In order to provide a better picture, the following is a comparison table for both societies so you can make a better and well-researched investment decision;
Park Avenue
SA Gardens
LDA Approval
✅
⛔
Project by
Musa Builders
SA Group
Location
2-minute drive from

LDA City interchange

Ring Road, Lahore.

G. T Road, Kala Shah kaku, Lahore

Commercial Plots
✅
✅
Residential Plots
✅
✅
Sewerage
✅
✅
Electricity
✅
✅
Water Supply
✅
✅
Sui Gas*
✅
⛔
Boundary Wall
✅
✅
Security Staff
✅
✅
Parks
✅
✅
Miyawaki Forest
✅
⛔
25% Land covered with trees
✅
⛔
*Park Avenue Housing Scheme is LDA Approved and thus will have a Sui Gas connection once 20% of the total number of plot holders begin to reside in the society.
RESIDENTIAL PLOT SIZES:
| | |
| --- | --- |
| Park Avenue | SA Gardens |
| 3 Marla | 3 Marla |
| 5 Marla | 4 Marla |
| 6 Marla | 5 Marla |
| 8 Marla | 6 Marla |
| 1o Marla | 8 Marla |
| 1 Kanal | 10 Marla |
COMMERCIAL PLOT SIZES:
| | |
| --- | --- |
| Park Avenue | SA Gardens |
| 2 Marla (Sector Shops) | 1 Marla |
| 2.6 Marla (Sector Shops) | 2 Marla |
| 5 Marla | 4 Marla |
RESIDENTIAL PAYMENT PLANS:
Park Avenue: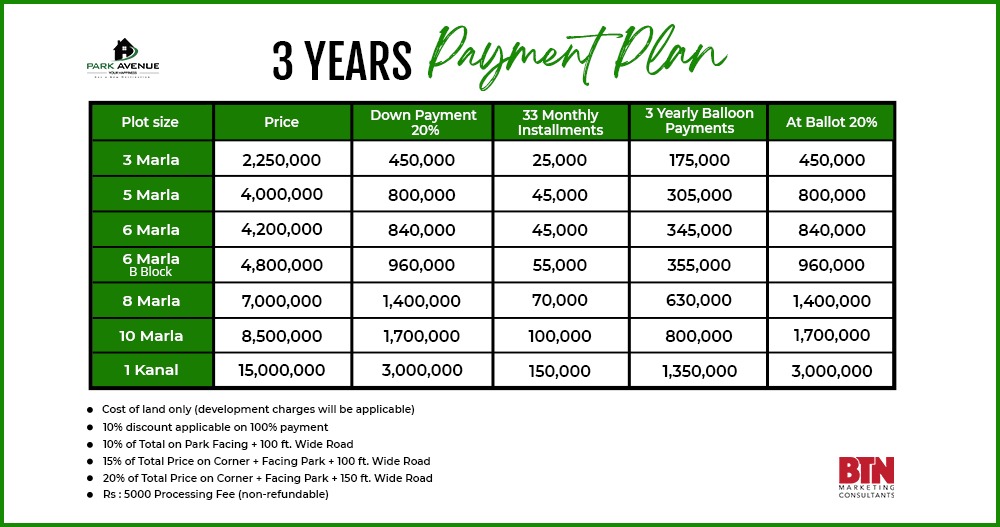 SA Gardens: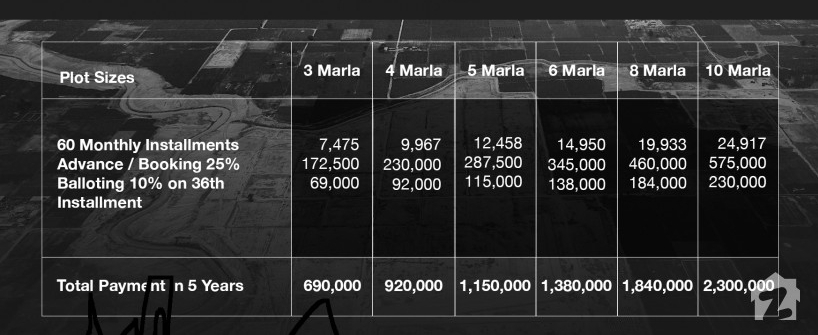 COMMERCIAL PAYMENT PLANS:
Park Avenue: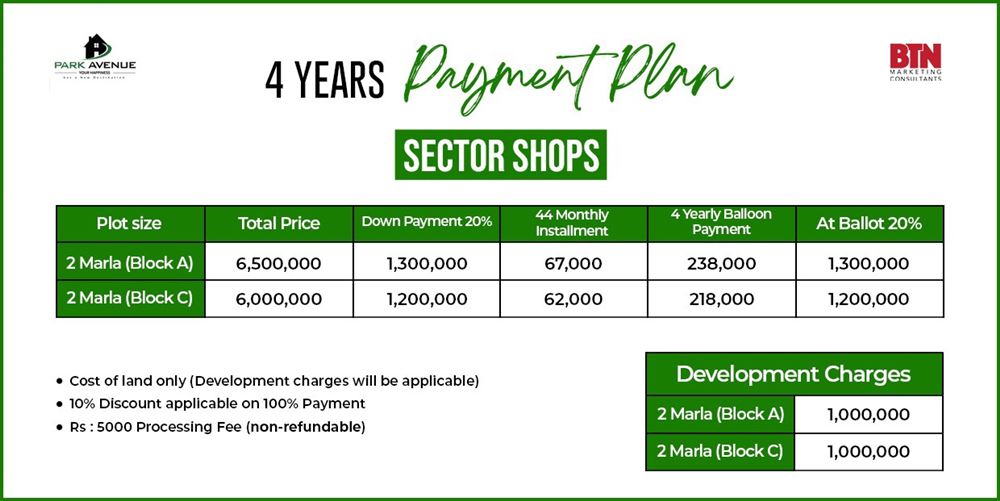 SA Gardens: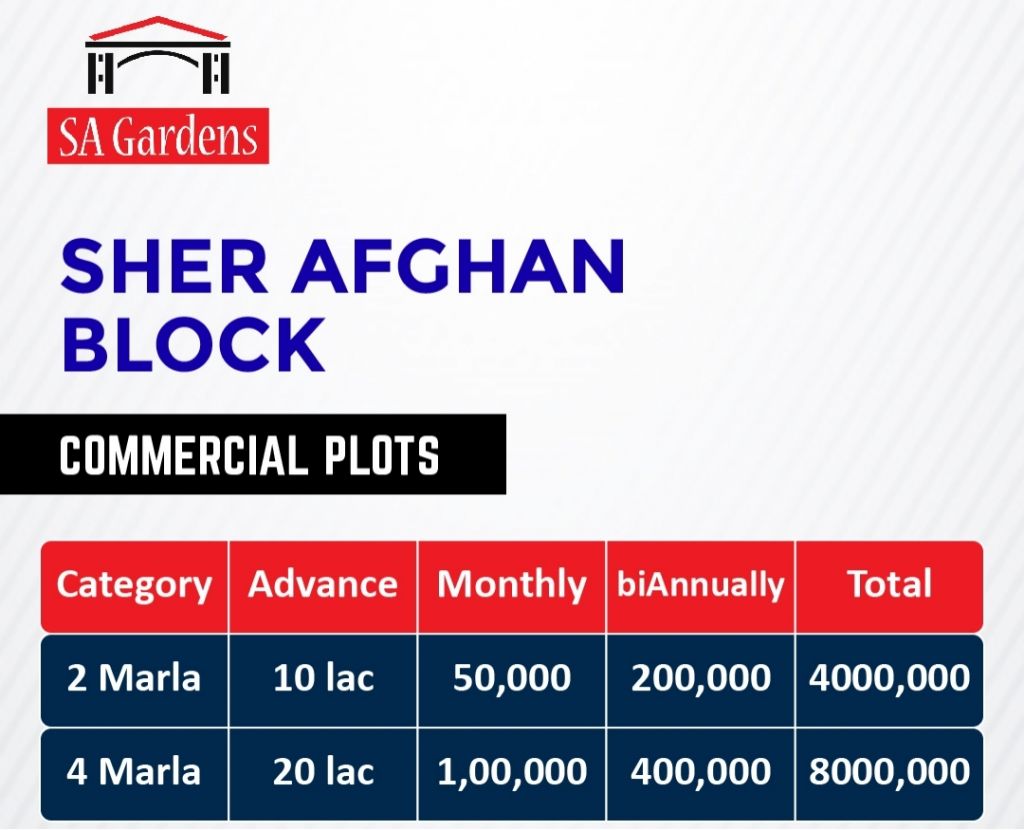 CONCLUSION:
SA Gardens claims to be TMA Approved on its website but there is no NOC to be seen anywhere. After thorough research, SA Gardens could not be found on the list of approved societies on the e-Khidmat portal.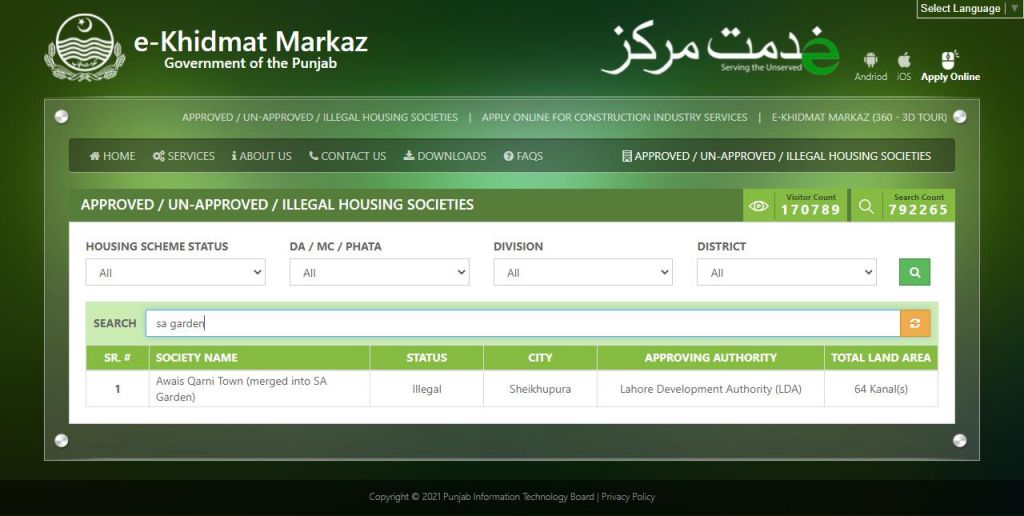 If a society is not LDA/TMA Approved, access to Sui Gas is not possible for its residents. Moreover, even though illegal societies have electricity, it is not a proper connection and cannot guarantee proper voltage. This can damage your appliances and can prove to be a fire hazard. Therefore, if you are about to buy a 5 Marla plot in SA Gardens on installments, we would suggest you not to.
On the other hand, Park Avenue LDA NOC is posted all over its social media platforms as well as the society website (https://parkavenue.pk/lda-approval/).
On top of this, Park Avenue's sewerage system is top-notch with separate storm channels. Moreover, the sewage pipes used in the system are made in society's in-house pipe manufacturing plant to ensure top-notch quality. So, if you are looking to buy plots on installment in Park Avenue Housing Scheme, or plots in installment in Lahore, then this is the best option for you.
All in all, Park Avenue offers all of the features that SA Gardens offers and then some. And when it comes to price comparison, PAHS is offering much lower plot prices than SA Gardens making it a much better option to invest in. Make sure to do your research properly when buying plots for sale in Lahore. It is always a good option to go for comparisons and noting down pros and cons while buy 5 Marla plots in Lahore.