Prior to the commencement of development and sales, Park Avenue Housing Scheme (PAHS) obtained all the necessary NOCs required for a housing scheme under the by-laws of Lahore Development Authority (LDA). Realizing that fraudulent housing schemes in Lahore deceive potential buyers & investors, PAHS has acquired approval of LDA NOC #11-8616.
Now, we are pleased to announce that PAHS has acquired the Final Approval of LDA on 31st December, 2019 that witnessed the pace of developmental works in the society. All the developmental works are carried out in compliance with the approved designs and specifications. The possession of 5 and 8 Marla residential plots will be delivered to the plot number allottees soon. After getting the possession, the plot owners will be allowed to start the construction of their houses.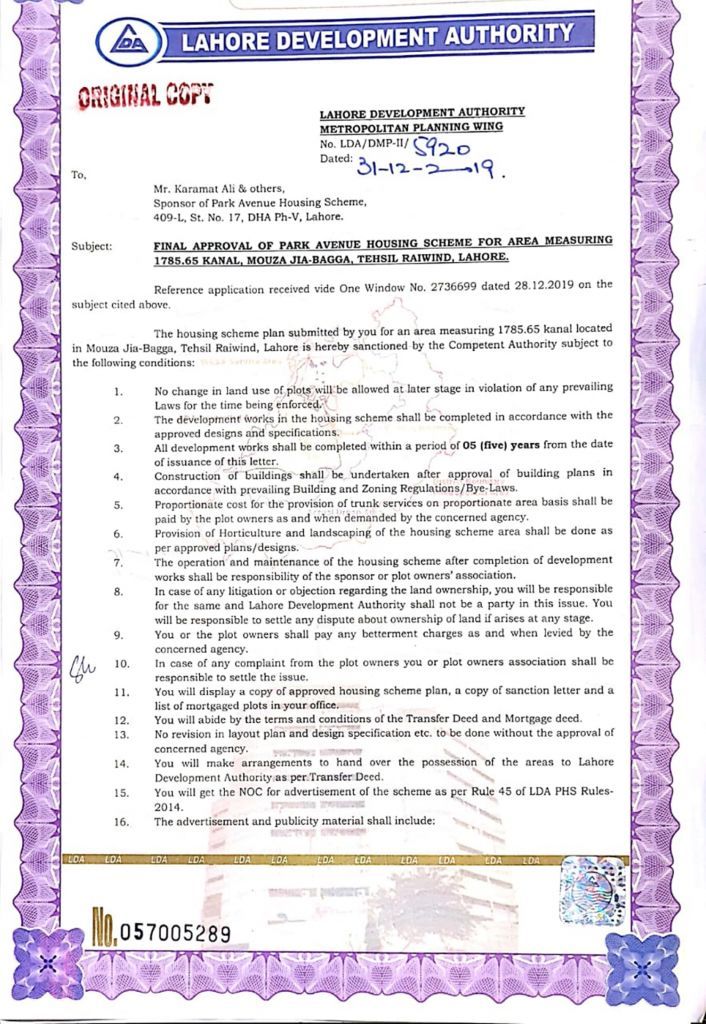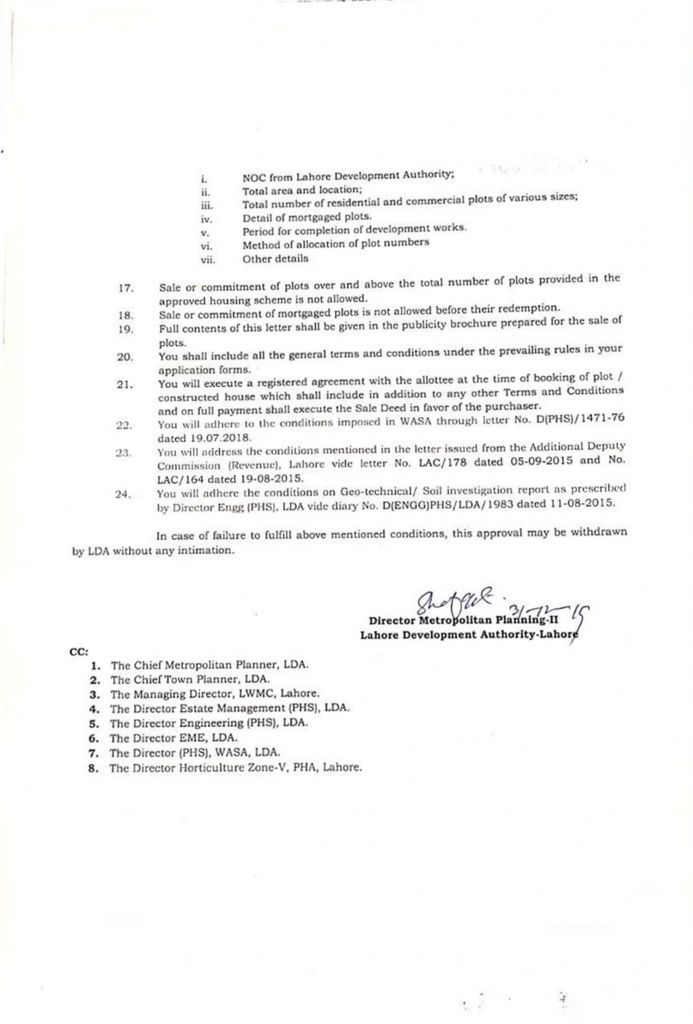 PAHS Management has been tremendously active with the developmental works of the society. PAHS is a developing society that is hitting developmental benchmarks rapidly and seeing organic growth in its market. The construction of 150ft. Main Boulevard has been carpeted till the end. Besides, the construction of the model houses is underway in PAHS. The Grey structures for 6 houses have been completed with finishing to be done soon. Model Houses are building out according to the plan that we describe to visitors, potential buyers and investors. Plus, the construction of the boundary wall of PAHS is underway as well. In the upcoming months you will see lots of exciting developments in the society.