The construction of an overhead water tank is underway in Block A to cater to the water supply needs of the residents in the future. We made a contract with Milano Construction Company in this regard. The tank will have a total capacity of 1 lac gallons; its height will be 70 feet above the ground level. The structure of the water tank is designed in a way to eliminate any leakages. The material that will be used in the construction includes Grade 60 steel, Margala crush stones, and Maple Leaf Cement.  The rectangular tank complies with all Lahore Development Authority (LDA) & National Engineering Services Pakistan (NesPak) approved designs, specifications, and criteria.
Now, the overhead water tank is an inevitable part of the water supply system which is available for residents' utility in almost each housing project. The first stage starts with the construction of raft foundation. Before that, a soil test was carried out. The time considered for the completion of the water tank is 3 to 4 months. After that, you will see a fully developed rectangular water tank in Block A.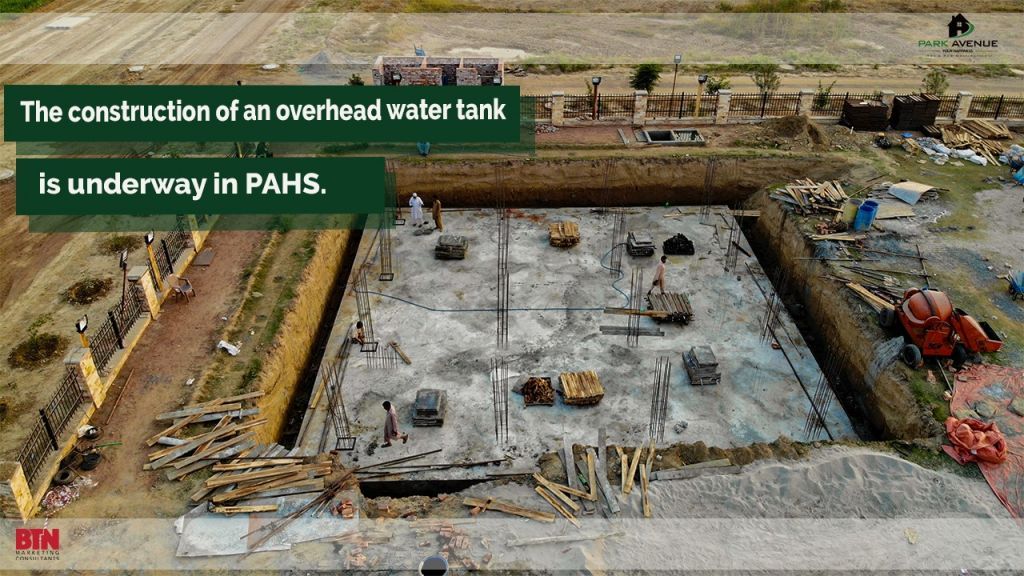 We aim to develop a unique housing project in Lahore and we are close to achieving this. PAHS is successfully overcoming the developmental stages and has become a well-marketed and secure housing scheme to invest in.