Real Estate investments are one of the safest kinds of investment in this day and age in Pakistan.  Just like any other investment decision, investing in Real Estate should also be done after doing your research and homework. Making sure that the 5 Marla plot in Lahore you're investing in belongs to an LDA-Approved Housing Society is the first and most important step.
If you are in search of a 5 Marla Plot in Lahore, you might want to consider Park Avenue Housing Society's (PAHS) 3-year payment plan to get started. PAHS is an LDA Approved Housing Scheme bearing NOC # DMP-II/5920 and has its original NOC posted on its website.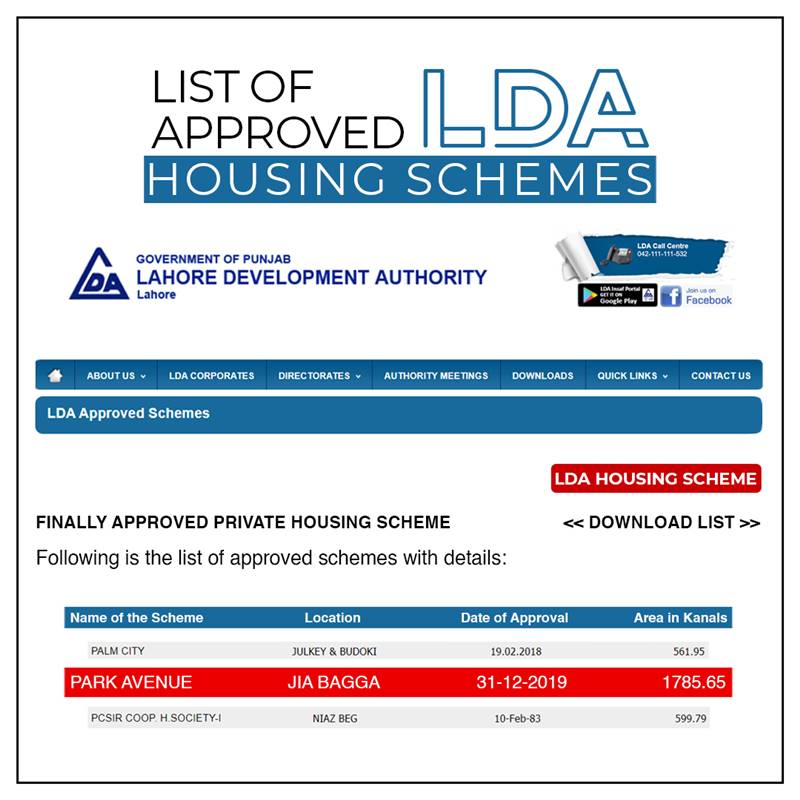 The next thing is understanding what you are buying into when you invest in an LDA-approved 5 Marla plot for sale in Lahore. An LDA approval is acquired after getting the society's infrastructural, energy, and water drainage plans approved by different government departments.
After all this, the society has to transfer or mortgage 20% of its land to LDA and the department keeps it until all of the developmental commitments made by the society have been fulfilled. Then the LDA Department returns the land. This is how difficult and thorough of a process it is to get an LDA approval of housing societies. An LDA approval is basically the guarantor of your investment's safety and your own safety once you start living in the society concerning infrastructure, wiring, and drainage. Therefore, investing in only the LDA-approved 5 Marla plots in Lahore is a smart decision.
Therefore, if you do want to invest in a 5 Marla plot for sale in Lahore make sure the scheme is LDA-approved whether it is PAHS or any other.