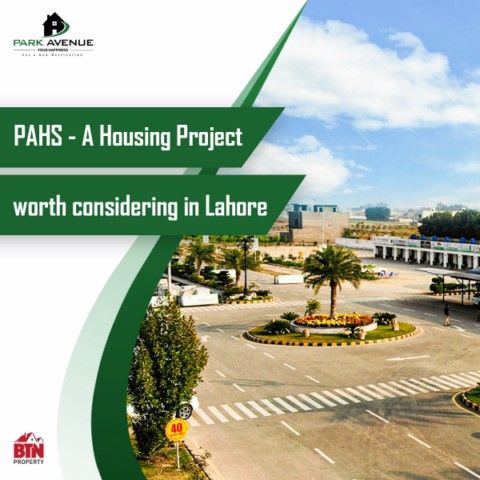 Park Avenue Housing Scheme (PAHS) is the ultimate amalgamation of a unique commercial experience and a residential locale. Recently, we have launched 3 Marla residential plots with an easy 3 years installment plan. The society is ideal for both nuclear families and those seeking a budgeted living in Lahore as well. As the brainchild of the developers and builders of PAHS seems to check out all the boxes when it comes to potential buyers' and investors' requirements. Now, PAHS is an ultimate lifestyle destination with minimum investment providing maximum benefits and state of the art amenities and luxuries in Lahore; a place to reside you have always dreamed of.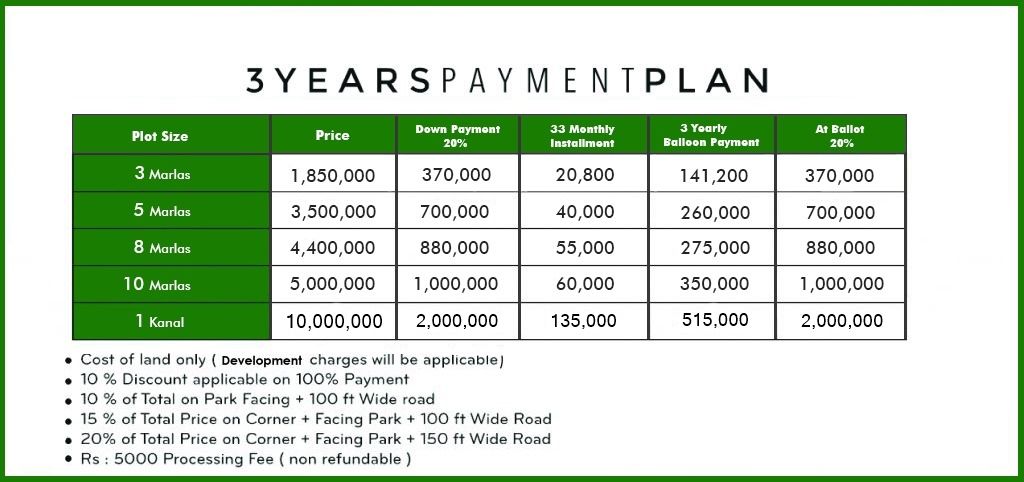 Potential buyers retain every right to ask for NOCs or approvals of the housing project granted by the relevant government authorities to save their investment, prevent frauds and illegal cutting of plots. Alhamdulillah, PAHS has obtained all the necessary NOCs required for a housing scheme under the by-laws of the Lahore Development Authority (LDA) last year. PAHS has acquired the final approval of the Lahore Development Authority (LDA) bearing NOC # DMP II-5920.
Tap on the link given below to get an original copy of NOC:

On booking a 3 Marla residential plot on installment in PAHS; you will pay 20% of the total price of a plot as down payment (PKR 3, 70,000/-) and 33 monthly installments. To own a 3 Marla Residential Plot on installments in Lahore; you will pay just PKR 20,800/- monthly. PAHS is offering a flexible payment plan which allows the sum to be paid in convenient installments and prevents the plot from becoming a burdened purchase. PAHS is designed in a way to maximize the benefits for middle-class buyers and salaried persons. It is not difficult to purchase a 3 Marla residential plot in Lahore worth PKR 18, 50,000/- for a low-income person. In addition to this, we offer a 10% discount on the lump-sum payment of a residential or commercial plot as well.
PAHS offers a wide range of plots measuring from 3, 5, 8, and 10 Marla residential plots. If you are looking to construct a home to reside permanently after your retirement, a wedding gift for your children, or a spacious living that is laden with state-of-the-art amenities and luxuries to enjoy an extraordinary living then one Kanal residential plot in this housing society is the right choice for you. PAHS is an ideal place for residence, a profitable investment, and will cater to all the residential needs of its future residents.
If you are interested to avail an opportunity to get high rental yields; commercial plots with a variety of sizes in PAHS are the most suitable option for you which corresponds with your budget. Keeping in mind Lahore's rapid and continuous growth, PAHS is likely to be the most fruitful investment and a wise choice worth considering in Lahore.