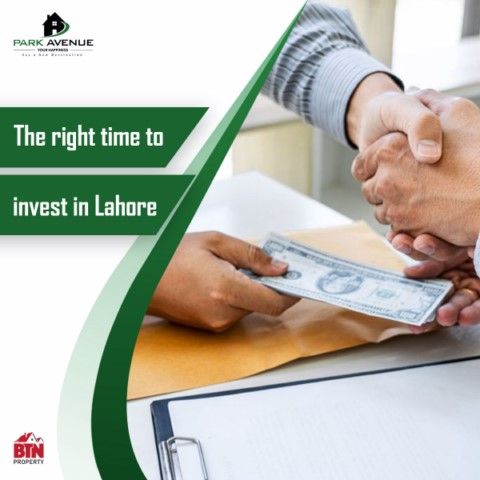 The current situation has led towards strong headwinds but the investors are increasingly investing in residential plots to get high returns in comparison to other valuable options like bonds, jewelry, stock, etc. The demand for affordable homes will be raised after this pandemic while the sale in the real estate sector has been resumed in Pakistan. In the metropolitans, the prices of real estate have been increasing over the years. This is the right time to get your dream home or invest for high returns because when Covid-19 will end up, the rates of real estate will skyrocket unprecedentedly.
Investing in real estate serves as a fruitful investment and tangible in nature. Across the world, real estate is the best known valuable asset. As Mark Twain quotes, "Buy land, they're not making it anymore". Real Estate is one of the best investments and cannot be swapped with any other assets available. The population of Lahore grew from 8,432,000 in 2010 to 12,642,000 in 2020 according to macro trends reports that are a huge indicator of how the city has grown to accommodate people moving from all across the country for a better quality of life.
If you are looking to reside in a luxurious housing locale in Lahore, Park Avenue Housing Scheme (PAHS) is a wise choice that will provide the ambiance of a modern, reliable, and secure lifestyle. When it comes to investing in real estate for the residence or investment, the buyer or investor is concerned about three notable factors: price, location, and the approval of the relevant authority.
PAHS is an affordable housing scheme at a convenient location that is what you seek for and offers a wide range of plots measuring 3, 5, 8, and 10 Marla plots. PAHS is at a distance of 2.5Km from the Lahore Ring Road Jia Bhagga Interchange (linked to the N-5 National Highway and M-2 Motorway) and a 10-minute drive from Raiwind Road as well. It is a mere 15 minutes' drive from Allama Iqbal International Airport.
The last significant ingredient that illuminates the presence of the aforementioned characteristics is the Lahore Development Authority's approval. PAHS is an LDA approved housing society and has been allotted a NOC as well (NOC Number DMP II-5920).
In addition to this, you can get possession of the plot after paying 50% of the total payment. After paying a 50% amount, you can get the possession of your plot and start the construction of your dream home. The developmental works in the society are in full swing. While making a decision, you should consider investing in PAHS as it is in one of the metro cities of Pakistan and will add considerable value to your property. Because it has become one of the most secure and profitable choices for real estate investment in Lahore.